Sacred journeys, pilgrimages and like-minded group travel packages that are filling now…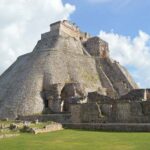 Spiritual Mexico Pyramids Tour
"Ancient Maya Ruins & Sacred MesoAmerican Sites" Featuring Mexico City, Teotihuacan, Palenque, Chichen Itza, Uxmal, Merida and more Sacred Sites, Hosted by Cliff Dunning, producer of the popular podcast, "Earth Ancients: Startling New Discoveries from Our Planets Distant Past." September 2-12, 2022. Click here for complete itinerary and pricing.
---
Ireland Sacred Sites Tour
"Enchanted Ireland, a Spiritual Travel Adventure in the Land of the Faery Faith" happens September 6 – 15, 2022. It's a small group tour led by local experts. Visit stone circles, holy wells, faerie forts, ogham stones, ancient crosses, beehive huts, sacred lakes, round towers, passage cairns and Celtic shrines. Not to mention a few of Ireland's friendly pubs. Click here for full details and how to register.
---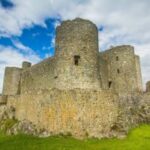 Wales Tour
"Mysterious Wales, Land of Merlin" is a small group tour happening May 26 – June 4, 2022. Led by local experts, travelers will experience the land of the Mabinogion, the ancient mystical saga of the Welsh people, of Merlin the Sage, of cromlechs, stone circles, holy wells, waterfalls and many secret and magic places. Highlights include a Druid ceremony at the Moel ty Uchaf stone circle. Get more information here.
---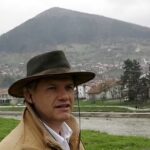 Bosnian Pyramids Tour
Celebrate the Summer Solstice and explore the pyramid that is larger, older and more perfectly oriented than Egypt's Great Pyramid of Giza on a tour led by Marta Thomas. Also meet the pyramids discoverer, Dr. Sam Osmanagich, visit old town Sarajevo, spiritual Medjugorje and magical Mostar. Tour dates: June 17 – 26, 2022. Offered by Body Mind Spirit Journeys. See full itinerary and registration details here.
---
The above tours are offered by Body Mind Spirit Journeys, and Robert Scheer, who publishes this website, is also the BMSJ Communication Director.
If you have a tour you would like to advertise here, please contact us for more details.