Sacred journeys, pilgrimages and like-minded group travel packages that are filling now…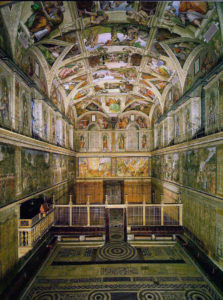 Rome – Sistine Chapel at Dawn
Experience the Vatican like nobody else on a small-group tour that grants you access to the museum hours before it opens to the public. Alongside the resident keyholder, you'll awaken the Vatican's most iconic rooms, and marvel as the Sistine Chapel, Raphael's Rooms, and the Gallery of Maps are flooded with first light—an extraordinary opportunity usually only reserved for VIPs and Vatican employees. Plus, you'll avoid the tourist crowds that surge into the Vatican within minutes of opening and enjoy a banquet-style breakfast after your visit.
Waking Up the Vatican: VIP Small Group Tour before Museums Opening
Teotihuacan Pyramids and Shrine of Guadalupe – $49.00

Experience the ancient City of the Gods on a visit to the archaeological site of Teotihuacan. Your full day guided tour will highlight the complexities of Aztec treasures. You'll have the opportunity to climb the magnificent Pyramids of the Sun and Moon and see the Butterflies Temple, the Avenue of the Dead and the Temple of Quetzalcoatl. Book now for a step back in time that you'll never forget!
Jordan, Israel, Holy Land Tours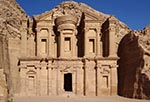 Bein Harim Tourism offers group and private tours to Jordan, Israel and Egypt. From one-day to 10-day programs including: Jerusalem, The Dead Sea, Bethlehem, Nazareth, Masada, Petra, Jericho, Caesarea, Acre, Sea of Galilee, Jordan river, Mount Tabor, Beth-Shean and more…
10-Day Luxury Golden Egypt Tour from Cairo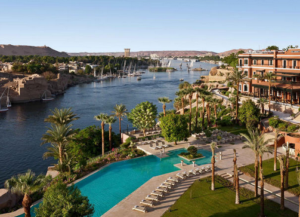 Enjoy a 5 star super luxury Egyptian tour. Spend 10 days and 9 nights exploring Cairo, Aswan, Nile Cruise and Luxor. Domestic flights are included.  From Viator.
Sedona Off-Road Jeep Tour to Ancient Ruins – $104.40

Venture into the picturesque desert backcountry on this rugged off-roading adventure from Sedona. Enjoy views of spectacular red rock formations and ancient canyons as you explore by Jeep with a professional guide. See what treasures lie in Diamondback Gulch, stand in awe of towering canyon walls, and interpret rock wall art displayed within the 700-year-old ruins of the Honanki Heritage Site — this is one experience you won't forget!
Private Tour: Harry Potter Black Taxi Tour of London – $79.80

From Diagon Alley to the Leaky Cauldron take a private black taxi tour of Harry Potter sites by black taxi. Nobody knows the streets of London like a cab driver, and each taxi can hold up to five wizards and/or Muggles. This is your chance to put yourself in the shoes of Harry Potter and friends as you tour the sights of London!
If you have a tour you would like to advertise here, please contact us for more details.